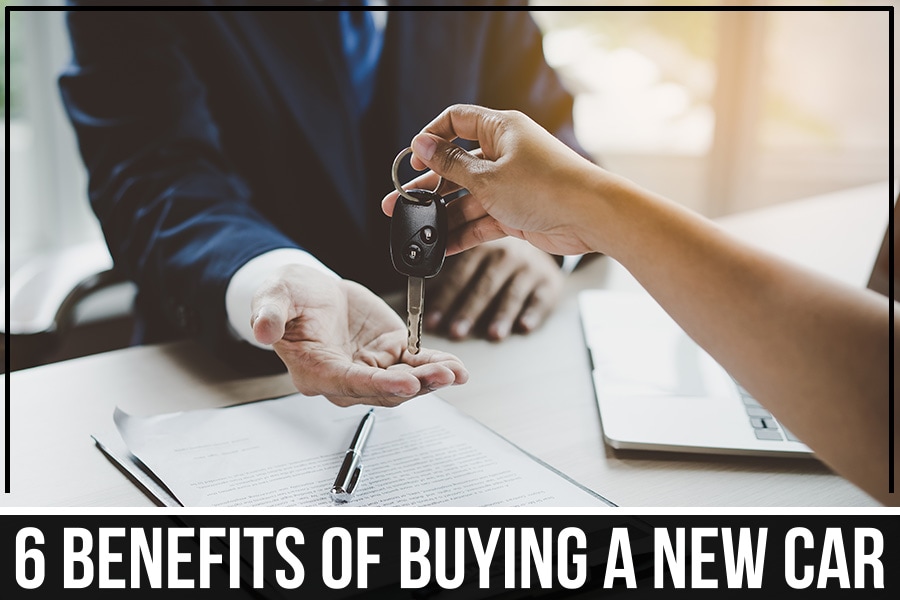 The decision to purchase a new car is one that many people agonize over. After all, buying a new car means you're going to be spending thousands of dollars and likely committing yourself to monthly payments for several years. If you're still not sure if it's the right time for you, then we hope this blog post will provide some clarity on the benefits of purchasing a new vehicle.
1) New Cars Boast Latest Technology and Features
If you're looking for a car that has the latest bells and whistles, then you'll want to buy a new one. Manufacturers are always coming out with new technologies and features, so buying a new car guarantees that you'll get the most up-to-date options available. For example, many new cars come with touchscreens, voice-activated controls, and rear-view cameras.
If you're not interested in all the latest bells and whistles, that's okay too. You can find many new cars that still have features like key-less entry and start, automatic climate control, and heated seats. There are plenty of new cars out there for every type of driver.
2) New Cars are More Durable
Purchasing a new car means that you're getting the most durable vehicle available. All cars break down eventually, but buying a brand-new model can help ensure that your vehicle will last longer than if you bought it used and drove it for several years. Of course, this doesn't mean that all used cars are automatically doomed to a shorter lifespan – it just means that buying new gives you the best chance of having a reliable vehicle.
3) New Cars Come with a Warranty
If you need more peace of mind, many new cars also come with warranty coverage to protect you from expensive repairs later on. So, they are more durable, and they're also backed by a warranty in case something does go wrong.
4) New Cars Have Advanced Safety Features
From lane departure warning systems to automatic emergency braking, new cars come packed with advanced safety features that can help keep you and your family safe on the road. These features can not only help prevent accidents, but they can also help reduce the severity of any collisions that do occur.
5) New Cars Offer Higher Fuel Efficiency
Another big benefit of buying a new car is that they offer much higher fuel efficiency than older models. This can save you money at the pump over time, which is better for the environment.
6) New Cars Offer More Comfort and Convenience
Finally, new cars offer a level of comfort and convenience that older models simply can't match. With features like heated seats, touchscreens, and automatic climate control, you'll be able to enjoy every ride in complete comfort. Plus, all the latest technology is at your fingertips, making it easy to stay connected on the go.
If you're looking for more information on buying a new car, please feel free to stop by our dealership at Jody Wilkinson Acura, serving Bountiful, UT, today. Our experts will gladly show you our new cars for sale, and you'll be able to take your preferred Acura for a spin. You can also check out our inventory of new cars online before you visit us.