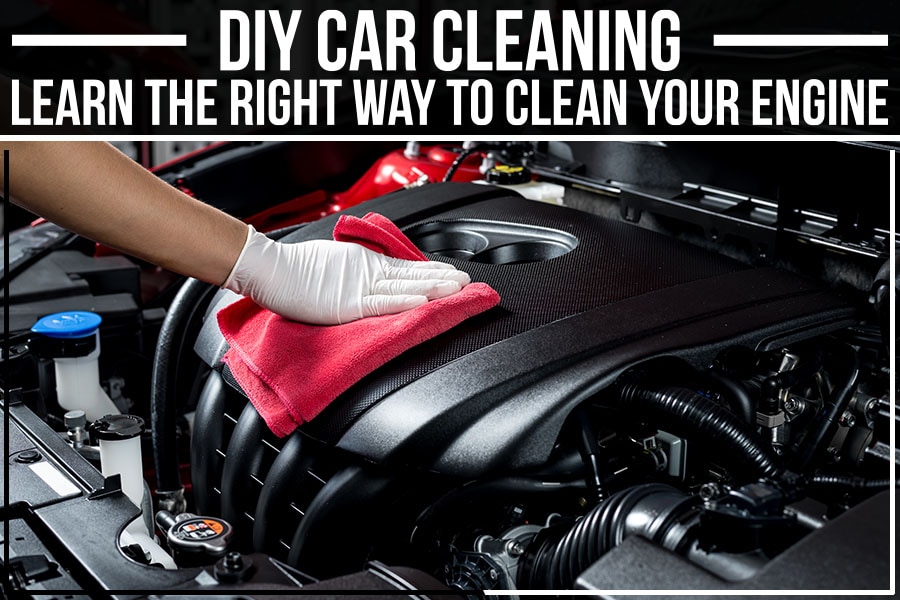 The engine of your car is the most important part. It's what allows you to get from point A to point B, and it's also the part that breathes life into your vehicle. Your engine can last for a long time if you maintain it well, but if you don't take care of it, there will be consequences in the future.
This blog post will explain how to clean your car engine without any help.
Give Your Engine Time to Cool Down
You need to ensure that your engine has had time to cool down. It's best not to clean the engine while it's still hot, as you could get injured or you could cause damage to the engine. So please wait until it has cooled down completely before starting to work.
If you live in a cold-weather climate, try cleaning your engine in the winter when it's cold outside. The cold weather will help keep the engine cool while you work.
If your car has been sitting for a long time and hasn't been used, there is a good chance that dirt and dust have built upon the engine. This needs to be cleaned off before you start working.
Remove Dirt or Debris from the Engine
The first step is to remove any dirt or debris on the engine. You can do this by using a brush or a rag. Don't damage any of the components while you are cleaning.
Use Plastic Bags to Cover Sensitive Wiring and Delicate Components
If there are any sensitive wires or delicate components on the engine, you should cover them with plastic bags. This will keep them from getting wet or dirty.
Apply Degreaser and Rub it with a Brush to Get Rid of Grease and Oil
The next step is to apply the degreaser. You can use a brush or rag for this purpose. Make sure that you apply plenty of it on the engine and scrub it thoroughly until all grease and oil are gone. It might take some time but ensure that no trace of grease or oil remains on the engine after you are done.
Ensure that the degreaser you use does not contain any harmful chemicals. Harsh chemicals can damage delicate components of the engine and may even ruin it completely. You should ensure that you use a degreaser designed for car engines.
Wipe Your Engine Dry with a Clean Rag
Once you have finished cleaning the engine, wipe it dry with a clean rag. This will remove all traces of degreaser and dirt from your engine so that there is no chance of any residue whatsoever remaining on the surface when you start your car next time.
Apply a Protectant on the Engine
After you have cleaned your engine and it is completely dry, apply a protectant on the surface. This will help keep the engine clean and protected from dirt, dust, and other elements that may cause damage in the long run.
Jody Wilkinson Acura, serving Cottonwood Heights, UT, is committed to providing top-notch customer service. Our certified car technicians are ready and waiting to help you with whatever your automotive needs may be, whether it's a new or used car, auto repair, parts for sale, leasing options, financing assistance, or vehicle maintenance. If you would like more information on our services, please don't hesitate to schedule an appointment with our dealership service center.