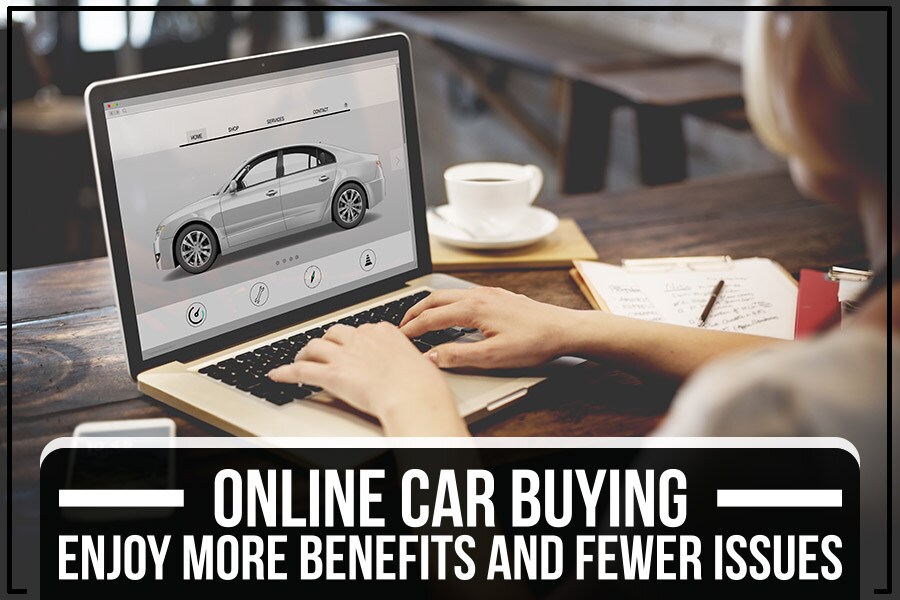 In the last few years, online car buying has become a popular trend, as people become more comfortable with making large purchases online. There are many advantages of buying a car this way: you can compare prices from different dealers easily, find the exact vehicle you want, and sometimes get a better deal than you would if you went to a physical dealership.
However, there are also some disadvantages to consider before making your purchase. This blog post will showcase the pros and cons of online car shopping in detail.
Benefits



You Can Examine a Wide Variety of Cars Online

The great thing about online car buying is that you can browse a virtually unlimited number of vehicles. This way, you're sure to find the perfect car for your needs and budget. You can also compare different makes and models side-by-side to see which one best suits your driving style and conditions.

Most dealerships share photos and detailed specs of their entire inventory online, so you can get a good feel for the car before you even step foot in the dealership. And if you do have any questions, most dealerships have customer service reps available online to answer them.
It's impossible to physically go through hundreds of vehicles like you can online, but you can eliminate this step by narrowing your search to a few models that fit your needs.



You Can Compare Prices Online

Not only can you compare different makes and models of cars online, but you can also compare prices. This is a huge advantage when buying a car, as you can be sure you're getting the best price possible.

Most dealerships have a website where they list their inventory and pricing information. And, of course, several third-party websites compare prices from different dealerships.
By doing some online research, you can ensure you're getting the best deal on your new car.



You May Get an Exclusive Deal Online

You may be able to get an exclusive deal. Many dealerships offer special discounts to customers who buy cars online, and they may not advertise these deals on their website or through third-party websites.
Issues




You Can't Go for a Test Drive

One of the biggest disadvantages of buying a car online is that you can't go for a test drive. This means that you'll need to rely on pictures and information from the dealership, as well as your research, to ensure the car is right for you.

You Can't Examine the Condition of the Vehicle
Another disadvantage is that you can't examine the condition of the vehicle. You'll need to trust that the dealership is honest in its representations about the car's condition and history.

If you're comfortable with these disadvantages, online car buying may be a great option for you.

At Jody Wilkinson Acura, serving Millcreek, UT, we want you to buy a used car or a new one without any worries at all. This is why we have shared our entire inventory of used cars online, so you can check out different vehicles and compare them.
The best part is, after you show interest in purchasing a used car and choose a car online from our website, you can come and test drive it as well. This way, we'll ensure that you are 100% satisfied with your purchase.